The VPA Board of Directors sets policy for the Association and provides oversight of Association's business and activities.  The full Board meets 6 times per year (approximately every other month), and the Executive Committee, composed of the president, vice-president, treasurer, and past president, meets in the months the Board does not.  There are 7 elected positions on the Board:  president, vice-president, treasurer, ethics committee chair, and 3 members at large; each serves a two-year term.  In addition, the APA Council Representative (elected every 3 years by VPA members who are also members of APA) is, by virtue of that office, a member of the Board.  The remainder of Board members are standing committee chairs appointed by the board president annually.  If you are interested in participating on the VPA Board of Directors, or have additional questions about the Board's role in VPA, please contact our Executive Director at vpaed@vermontpsych.org.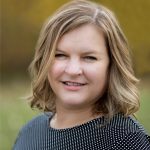 Danielle Bergeron Ingram, M.S.
President & Continuing Education Committee Chair
Danielle completed undergraduate studies at St. Michael's College, where she was the recipient of the John D. Donoghue Award for outstanding contribution, leadership and commitment to the college's student newspaper.  She holds a master's degree in clinical psychology from the College of St. Joseph, where she served as vice-president and president of the college chapter of Psi Chi International Honor Society in Psychology.  She was also the recipient of the Dr. John Bill Professional Leadership Award as outstanding graduate student from the Division of Psychology and Human Services for 2010.
She has worked as a clinician and psychologist at the Community Access Program in the Developmental Services Division of Rutland Mental Health, Inc., for the past 11 years.  At CAP, she provides crisis counseling, for children and adults on the autism spectrum, intellectual disabilities and other developmental, medical and mental health disorders.  She also performs a variety of psychological assessments, including forensic and diagnostic assessments, eligibility evaluations, and risk assessments.  Danielle also consults with clinical treatment teams and supervises intake staff.  She writes funding proposals, is a member of the local funding committee, a clinical representative for the crisis prevention team, crisis work group, and Human Rights Committee, as well as serving as a consultant for program staff and program development purposes.  Danielle is also in private practice in Middlebury, focusing on conducting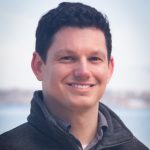 Andrew D. Blair, Psy.D.
Vice-President
A native of central Ohio, Dr. Blair completed his bachelor's degree at Earlham College in Indiana and his master and doctoral degrees in clinical psychology at Loyola University in Maryland.  Starting in 2006, he served as a staff psychologist and later as the Coordinator of Clinical Training at Chase Brexton Health Care in Baltimore, MD.  These roles allowed Dr. Blair to develop a specialty in working affirmingly with the LGBTQ community and other populations who have been historically underserved in the mental health field.  He also had the honor of developing a training program, providing clinical supervision, delivering didactics to a number of graduate students in psychology and related fields.  After relocating to Columbus, Ohio, in 2013, Dr. Blair joined Affirmations Psychological Services, a group psychotherapy practice that consisted of other mental health providers who were dedicated to providing culturally competent health care to the LGBTQ community.  He is a recent Vermont transplant who now has his own private practice in downtown Burlington.  In addition to working with psychotherapy clients, Dr. Blair is a visiting faculty member at the Gestalt Institute of Cleveland, one of the earliest and most influential centers for the teaching of gestalt psychotherapy in the world.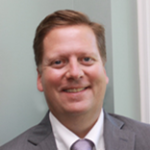 Jeffrey D. McKee, Psy.D.
Treasurer
Jeffrey D. McKee is currently the Chief Executive Officer of Community Health Centers of Burlington.  For more than 20 years he has been leading the development of integrated mental health, substance abuse and medical services through his work with community mental health, hospital and primary care organizations in Vermont.   Dr. McKee is a licensed psychologist who completed his Doctor of Psychology and Master of Science degrees in clinical psychology at Indiana State University and earned his Bachelor of Arts degree in psychology at Castleton University.
He has served on numerous statewide committees related to the provision of mental health and substance abuse services. He has also served on the Vermont Psychological Association since 2018, first as Vice President and later as President through 2020.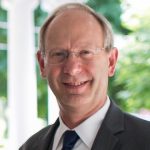 Gus Jordan, Ph.D.
Ethics Committee Chair
Dr. Jordan is a licensed psychologist-doctorate in the State of Vermont. He recently retired from his position as executive director of health services and counseling at Middlebury College, where he worked since 1996, teaching clinically-oriented courses in the department of psychology, serving as associate dean of the College, acting dean of the College, and dean of students before his final position.  Dr. Jordan was previously in private practice in Indiana and in Vermont.  He has published on topics ranging from academic dishonesty and professional ethics to family structure and its relation to depression in children. He received his B.A. in psychology from Emory University, his M.Div. from Yale University and his Ph.D. in Counseling Psychology from the University of Notre Dame.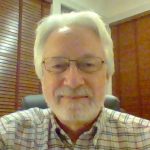 Tedd Habberfield, Ph.D.
Member at Large
Dr. Habberfield has been a licensed psychologist in New York State since 1992.  He received his Vermont license in 2019 and relocated his practice to N. Bennington, Vermont, in February 2019.  Prior to his move to Vermont, Tedd was a member of a group practice with four other psychologists.  He has continued to work with some of his Buffalo area clients via video while building a local client base.
From 2000 – 2003, Tedd was active with the Psychological Association of WNY (PAWNY) and I was the local representative to the NYS Psychological Association (NYSPA) board.  While serving on the NYSPA board, he was a member of the Legal/Legislative Committee.
Prior to completing his PhD, Tedd worked in substance abuse services for approximately 15 years. He was a Credentialed Alcoholism Counselor (the designation at the time) and a member of the NY Federation of Alcoholism Counselors.  While working with private and public facilities, he have helped design and build both outpatient and inpatient substance abuse treatment programs.  He also worked closely with the Institute of Addiction Studies and Training (a continuing education program through the School of Social Work of the University of Buffalo) to develop and present workshops and training programs for professionals and paraprofessionals working with alcoholics and substance abusers.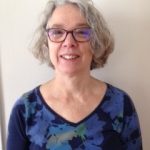 Karen J. Hack, Psy.D.
Member at Large
Dr. Hack is a psychologist and retired from Northeast Kingdom Human Services after working there for 26 years in Newport and St. Johnsbury.  Dr. Hack held various positions at NKHS, the last being the early childhood program director for the children's department.  She is the mother of two wonderful daughters, ages 17 and 26.  Children's issues and diversity issues have been particular interests of Dr. Hack.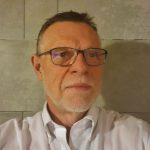 Ronald L. Hedgepeth, Ph.D.
Member at Large
Dr. Hedgepeth received his undergraduate degree at Nyack College and a master's degree in Educational Psychology and Statistics at SUNY Albany. In 1991, he completed his doctoral work in Clinical Psychology at St. John's University, followed by postdoctoral training in Neuropsychology at the City University of New York.
Ron's early clinical career was spent in New York City, working in inpatient psychiatry and consultation/liaison (AIDS services), and supervising doctoral candidates. He was also an adjunct professor for thirteen years in the doctoral program at Adelphi University. Shifting his focus to neuropsychology, he worked in a private practice in midtown Manhattan and then at a brain injury rehabilitation center on Long Island.
In 2006, he and his family moved to Vermont where Ron took a teaching position the College of St. Joseph in Rutland. He remained there for eight years. In 2014, an opportunity arose for him to return to clinical practice, at Rutland Regional Medical Center, where he currently works in inpatient psychiatry and the Behavioral Health Clinic. He is licensed in New York and Vermont and has a small private practice in neuropsychological assessment. He lives with his wife Suzanne – also a psychologist – and four children in Norwich.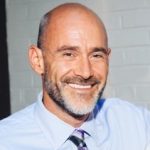 Richard T. Barnett, Psy.D., M.S., LADC
Legislative Committee Chair
A past president of VPA, Dr. Barnett is a clinical psychologist and addiction specialist in private practice in Stowe, Vermont. Dr. Barnett worked as a psychologist and regional manager for Deer Oaks Behavioral Health, providing psychological services in nursing homes across Vermont from 2005-2009.  He was senior psychologist at Mt. Sinai Medical Center in New York City from 2003-2005, and was program manager of Physician Education and Training Services at the Hazelden Foundation from 1999-2003.
Dr. Barnett earned his undergraduate degree in psychology from Columbia University in 1996.  He holds a doctorate degree in clinical psychology and a master's degree in clinical psychopharmacology.  He has been a licensed alcohol and drug counselor since 1999 and is a specialist in problematic sexual behavior.  In 2015, he founded a non-profit organization (CARTER, Inc.) to manage a grant for problem gambling in Vermont from the Vermont Lottery.  Dr. Barnett currently serves on the Vermont Alcohol and Drug Abuse Certification Board; Health Care Advisory Group for the Green Mountain Care Board; the Blueprint for Health, Mental Health and Substance Abuse Advisory Committee; Governor's Health Care Workforce work group; Clinical Advisory Group to Vermont Information Technology Leaders (VITL); and the Vermont Health Commissioner's Unified Pain Management System Advisory Council.
Dr. Barnett has also served as president of APA Division 55, the Society for Prescribing Psychology, and is the founder and president of the Vermont Psychedelic Society.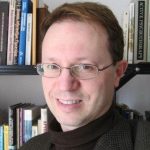 Milton J. Marasch, Ph.D.
Insurance Committee Chair & APA Council Representative
Dr. Marasch is a licensed psychologist-doctorate with a private practice in Shelburne and a specialty in geropsychology.  He has served as the VPA Insurance Chair since 2007, is a past president, and has served as the Federal Advocacy Coordinator for VPA.  He is a recipient of the 2014 VPA President's Award.  He comes to the VPA board with experience serving on the boards of the Minnesota Public Interest Research Group, the Jamestown Fine Arts Association, Dismas of Vermont, and Vermont Swings.  Dr. Marasch balances his passion for the work of psychology with an appreciation of art, music, and dance.  He has performed with the St. Michael's College Liturgical Choir, the Poughkeepsie Ballet Theater, and the North Dakota Ballet Company.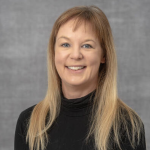 Erin McKenney, M.A.
Diversity & Social Justice Committee Chair
Erin McKenney earned a B.A. in psychology and criminology from the University of Tampa in 2000. After moving to Vermont, she earned an M.A. in clinical psychology from Saint Michael's College in 2005 and an M.S. in clinical psychology (en passe) in 2018 from Antioch University New England. She is a licensed psychologist – Master and a current Psy.D. candidate in clinical psychology at Antioch University New England.
Since 2019, she has worked as a psychologist for the State of Vermont's Department of Mental Health at the Middlesex Therapeutic Community Residence, which is secured residential facility that provides aftercare for individuals who require a high level of support in their recovery. Erin is co-leader of the Department's Anti-Racism Work Group.
She also is a part-time clinical psychologist at the Vermont Center for Anxiety Care where she sees a range of individuals for psychotherapy. Having a holistic approach to wellness, she "treats the person, not the illness". She is committed to trauma-informed, person-centered care with an emphasis on ethical and social responsibility.
Erin's clinical experience includes  adults, teens, children, and families with a wide range of challenges. She has worked in a variety of settings, including special education programs, residential facilities, hospitals, and correctional facilities in various locations such as Vermont, New York, Florida and Illinois. Over her 20 years of experience, she has been consistently drawn to helping and empowering under-served populations and communities, which she attributes to being a "social worker in a psychologist's body." Areas of interest include human-animal relationships, eco-psychology, eco-feminism, intersectional environmentalism, criminal psychology, and community psychology.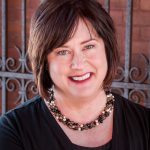 Lynda L. Marshall, J.D.
Executive Director
Lynda joined VPA as Executive Director in July of 2017, bringing a wealth of experience in risk management, operations, human resources, consulting, communications, and administration.  Lynda practiced law for nearly 15 years, both in New Orleans, Louisiana, and in Vermont, focusing on labor and employment issues.  She has also worked in executive management for several Vermont companies, such as the Vermont Youth Conservation Corps and Lamoille County Mental Health Services, where she was the Human Resources Director and a member of the senior leadership team from 2013 through 2016.  Lynda graduated from the University of South Alabama with a bachelor's degree in management information systems, and earned her juris doctor degree, magna cum laude, at The University of Alabama, where she was a member of The Alabama Law Review.